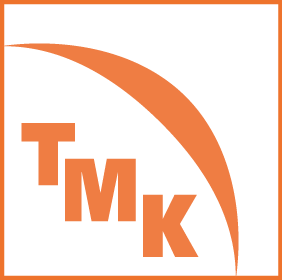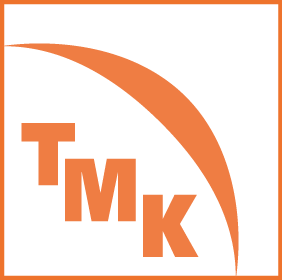 TMK UP FMT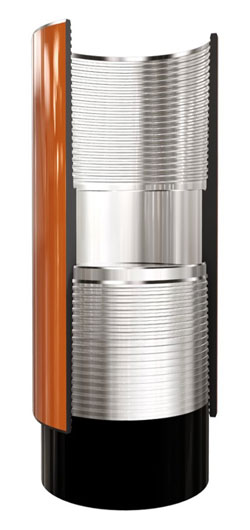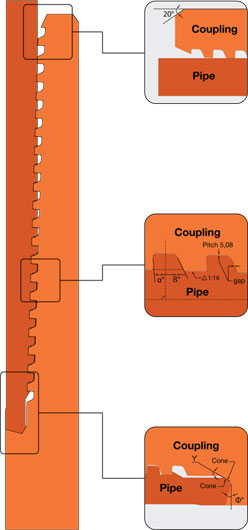 Application Field
TMK FMT is a tubing premium connection with extra gas tightness properties designed for vertical and directional wells with highly corrosive environments.
Thread Form
- TMK FMT has a trapezium thread profile with the following parameters:
- 2 1/2" and 2 7/8" OD pipes have pitch - 3.175 mm and taper 1:16;
- 3 1/2" and 4 1/2" OD pipes have pitch - 4.233mm and taper 1:16;
- +10° stabbing flank provides trouble-free make-up and reduces cross-threading;
- +3° tension load flank for both diameters provides improved performance during tensile and bending stress.
Cone-and-Cone Internal Metal Seal
- 30° internal metal-to-metal seal offers excellent sealing capacity under the most severe stresses. Sealing integrity retains its properties even after numerous make-ups and break-outs.
Internal Torque Shoulder
- 15° internal torque shoulder provides effective protection against over torquing.
Connections Datasheet Generator
Blanking Dimensions